E&C Mid-Atlantic ventures has successfully operated convenience and gas retail sites for over 25 years in: The District of Columbia; Maryland; Virginia; Delaware; Pennsylvania; and New Jersey.  In a word, "versatility" is a key component that inspires guest satisfaction at the retail site level.  We have existing and previous loyalty brand experience with Shell FRN/Grocer Rewards; ExxonMobil Plenty Rewards; BP Rewards; Sunoco Rewards; Texaco; Gulf; Citgo and the Washingtonian.  These relationships have produced exceptional business partnerships that encourage guest satisfaction. The interaction between our associates and guests often produces a "remarkable" customer experience at over 59 sites in the DMV.
OUR PEOPLE/OUR VALUES
Our associates have a plethora of talent and experience. we believe in what we do and in the communities in which we work.
Our core values are simple- "We work to deliver a "remarkable" experience for our respective stakeholders.  A stakeholder may be a fellow associate or the guests that visit our locations for fuel, replenishment, or relief. achievement of that experience should always be top of mind."
Julio Cornejo  - CEO
Our Strategy
In its search to deliver exceptional associate/guest interactions, E & C Mid-Atlantic tracks actual performance using metrics that feature key financial and non-financial indicators.
- Pertinent, Key Performance Indicators (Kpi's) are used to provide focus and track executional effectiveness.
- Kpi's are evaluated with a "hands on" approach by vital leadership members. The kpi's serve to keep the company on point withregard to strategic policies and business plans.
- Metrics are reviewed actively and periodically to measure execution & goal achievement
Recordable Customer Complaints
CPG
GP$
Net Expenses
Recordable Injuries-

(serious incident reports);
(OSHA logs)

Diversity & Inclusion
5 Star Inspections
Petroleum Brand Surveys
Simple Priorities-
Deliver A Remarkable Associate Workday Experience
Deliver A Remarkable Guest/Associate Interaction
Our primary focus is to always deliver a positive interaction between our associates and guests. Focused, contented associates quite often produce a "remarkable" guest interaction.
Key Performance Indicators (kpi's)-
Recordable Customer Complaints;
5 Star Inspections
Brand Surveys
Associate exit interviews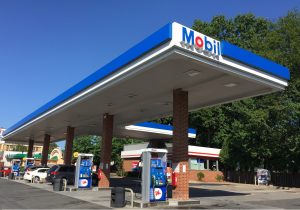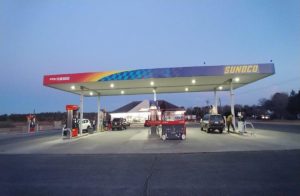 Deliver A Quality Portfolio Of National And Local Brands
Our portfolio of brands include: Subway; Dunkin Donuts; Krispy Krunchy Chicken; Baskin Robbins; 7-11; U. S. Postal Service; Shell; ExxonMobil;  Sunoco A+; BP; The Washingtonian
Deliver Superlative Performance Via Key Performance Indicator (Kpi) Evaluation
Key Performance Indicators (kpi)-
Achievement of financial deliverables for:
CPG Objectives
GP$ Objectives
Net Expenses
Deliver projects efficiently to maximize capital investment

On time delivery of projects
Budget over/under
Downtime measurement